NEW MARS ROCK DISCOVERY FROM CALIFORNIA'S MOHAVE DESERT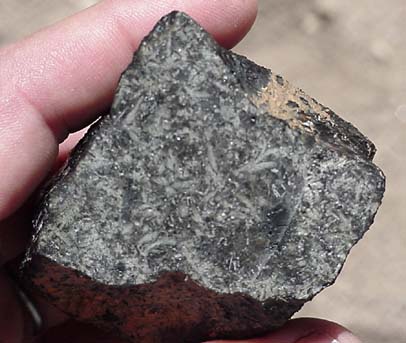 This is a complete 37 gram slice of a very exciting and rare discovery of a new Mars rock from the California Mohave desert. This is a basaltic Shergottite SNC. Two specimens so far have been found. The largest is 480 grams and a smaller 200 gram stone. This is the first American find of a Mars rock and the finder, a Robert Varish can be proud. Good Job !! This is a million dollar discovery my friends. WOW!! U of A Planetary scientist and researchers are furiously working on this wonderful meteorite. Watch out for some cool new news about Mars!!!!
More may exist, but the exact location has not been disclosed so as to not give away the "gold mine".